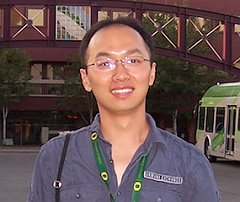 Registered user since Mon 22 Dec 2014
Bio:
I am a research engineer in Hewlett Packard Labs, where he currently works on persistent memory. He joined HP Labs in 2015 after he finished his PostDoc at Carnegie Mellon University. Prior to moving to CMU, I finished my PhD study in the Department of Computer Science and Engineering, University of Nebraska-Lincoln under the supervision of Dr. Matthew Dwyer and Dr. Witatwas Srisa-an. Before I came to US, I obtained my MS from Institute of Software, Chinese Academy of Sciences.
Research Interests: Program Languages, Software Engineering, Runtime Systems, Concurrency and Security.
Affiliation:
Hewlett-Packard Labs
Contributions